Lakewood Wrought Iron Fence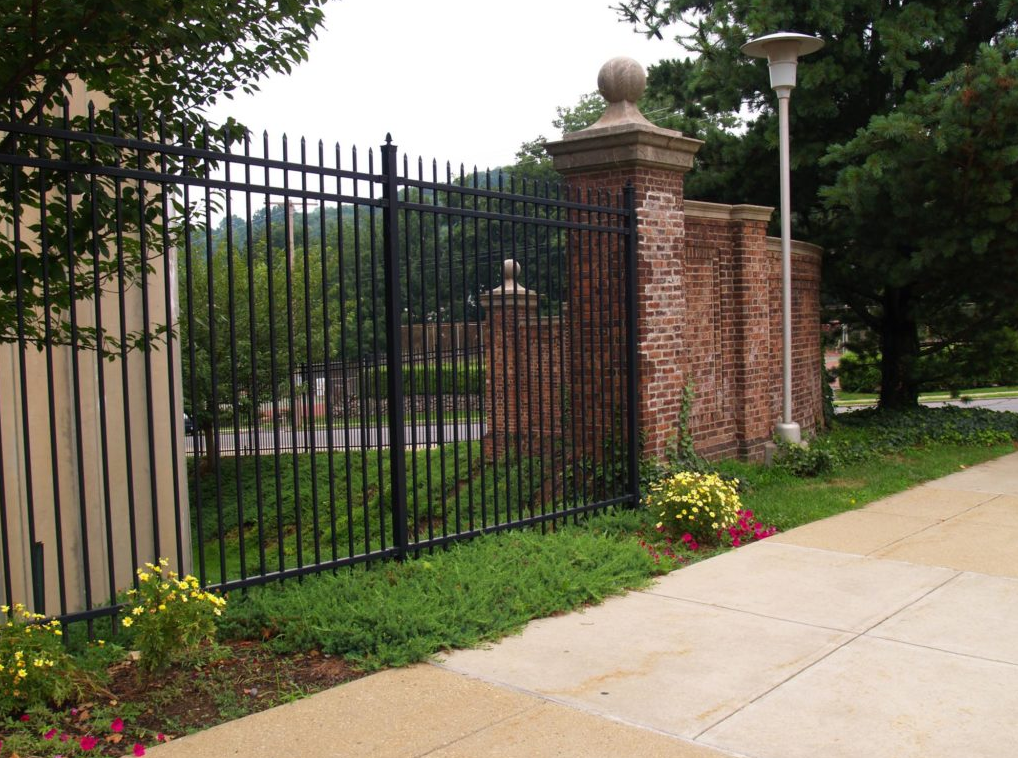 Wrought iron fences are not only for cemeteries and old, spooky houses with the word "Adams" on the mailbox. At Lakewood Fence Company, we have the perfect wrought iron fence for your home or business. Our wrought iron fences come in a variety of designs– from classic and ornate to modern and sleek. And because we're a custom fence company that specializes in unique fencing options, we can create a completely one-of-a-kind wrought iron fence tailored just for you.
To learn more about our wrought iron fence services in Lakewood, CO, contact us now at (720) 743-6728 for more details.
Isn't Wrought Iron Out Of Production?
As a matter of fact…yes. Commercial production of wrought iron ended in the 1970s. Today's "wrought iron" is actually a mild steel that replicates the former so closely, even experts are satisfied with the results.
Any wrought iron fence you see nowadays is for historical decoration and not new fences. The steel we use at Lakewood Fence Company looks just as good, if not better, than any old wrought iron fence–and it will last much longer.
Why Choose Wrought Iron?
There are a number of reasons why our customers choose wrought iron fences. Here are just a few:
Wrought iron fences are extremely strong and last decades or even hundreds of years

Wrought iron fences are very low maintenance.

Wrought iron fences can be designed to fit any space, no matter how oddly shaped.

Wrought iron fences can be customized with a variety of finishes and colors.

Wrought iron fences can be made to look very ornate or very simple, depending on your taste.
A wrought iron fence from Lakewood Fence Company will last a lifetime. And we'll make it look just as classy–or creepy–as you like.
How To Care For A Wrought Iron Fence
A wrought iron fence from Lakewood Fence Company is long-lasting and easy to take care of. Just wipe it down with a damp cloth every so often, and give it a new coat of paint once every five years. That's really all there is to it! Because wrought iron fences are virtually indestructible, they're more expensive than materials like wood or vinyl up front. But in the long run, you'll never have to replace your wrought iron fence, making it worth the initial investment.
Do You Restore And Repair Wrought Iron Fences?
If you're wanting to bring new life to your wrought iron fence, then look no further than Lakewood Fence Company. We specialize in the restoration and repair of these types of fences and guarantee that we can make yours look brand new again. Furthermore, we offer a range of finishes and color choices to really personalize the aesthetic of your fence. And since we're a custom company, if you have something specific in mind for your fence design-wise, chances are high that we can make it happen.
If you're on the hunt for a new wrought iron fence or restoration of an old one, look to Lakewood Fence Company. With years in business and thousands of successful installations throughout Jefferson County, we are confident that we can provide you with precisely what you need.
Our Company also offers other installations such as gate installations, fence installations and more.
Got more questions? No problem at all. Just drop by, or contact one of our courteous, efficient staff members at (720) 743-6728.