Lakewood Residential Fencing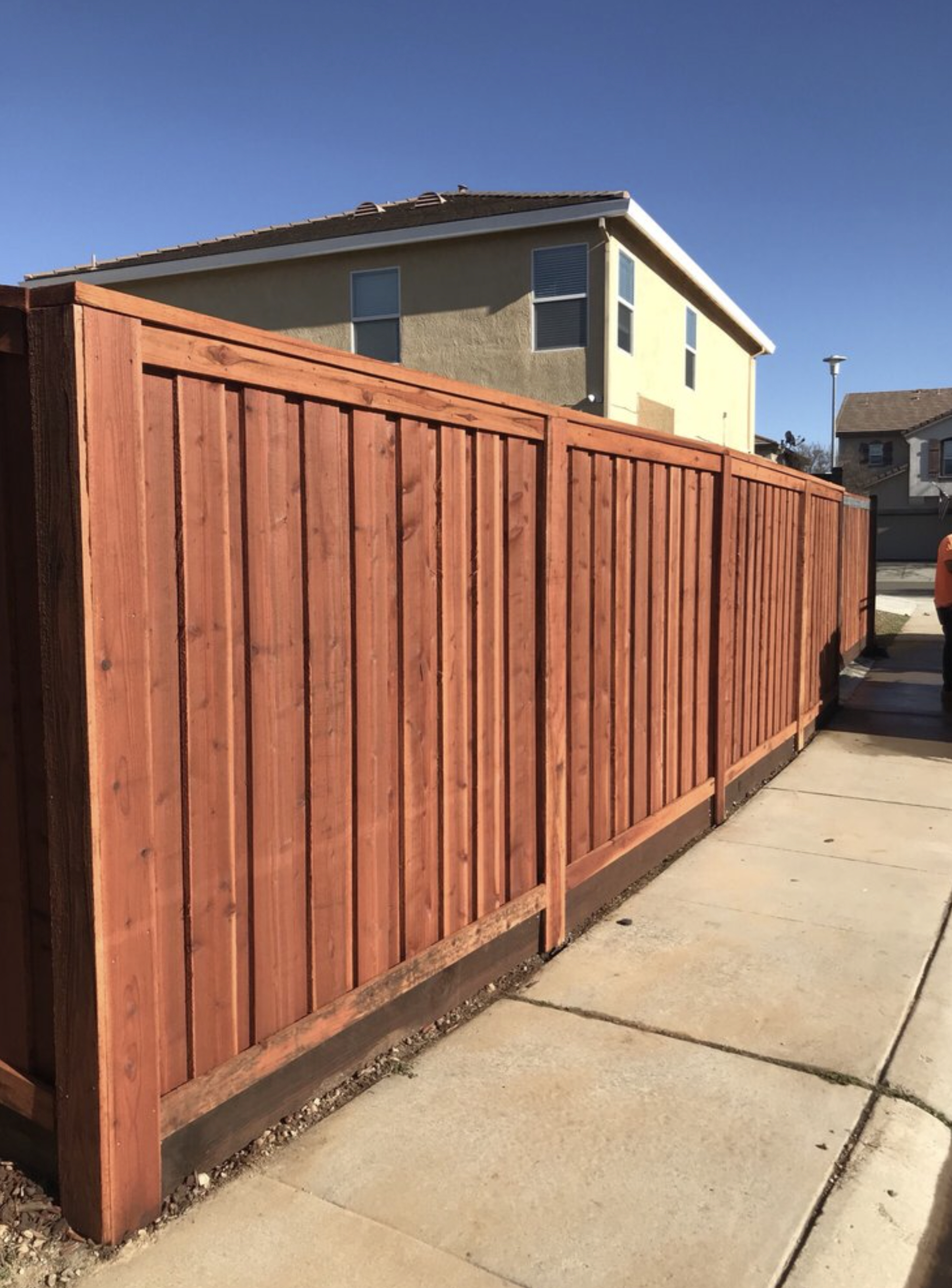 The quiet, residential districts of Jefferson County need quiet, residential fencing to complement them. Luckily–and we say this in hushed tones–Lakewood Fence Company is here to help.
We install all types of residential fencing, from aluminum and wrought iron to vinyl and wood. Regardless of the type you choose, rest assured that we will do a professional job. We understand that your home is an extension of your personality, so we take each fence installation seriously and make sure it meets your expectations.
Our experienced crew knows how to measure for the perfect fit, so you won't have to worry about gaps or sagging. We use only the finest materials, and we will take extra care to ensure that your fence looks good and lasts through the years. In addition, all of our products are backed by a limited lifetime warranty.
We understand that your residential fencing needs may change over time, which is why we also provide repair and maintenance services. We will send one of our professionals out to check on your fence regularly, so that any potential issues can be addressed before they become a problem.
No matter what type of residential fencing in Lakewood, CO you need, Lakewood Fence Company has the answer. Contact us today at (720) 743-6728 for a free consultation.
The Best Material for Your Home Fencing
Home fencing doesn't mean two guys having a sword fight in the backyard.
Rather, we're talking about a literal fence for your home, and some materials work better than others. The best you can choose would be:
Cedar fencing

Composite fencing
That last may sound new to you. Composite fencing is made from wood and polymers. It's a bit more expensive than the other materials, but it's exceptionally durable and requires very little maintenance.
Plus, you can choose the color that best complements your home and garden.
No matter what type of material you choose, we at Lakewood Fence Company will give your fencing project our utmost attention and ensure that it looks great and meets your needs. Contact us today for more information.
Why Have a Fence?
Fences provide security for your home and family, but they can also be an aesthetic feature. A well-constructed fence can add both style and value to your property.
And while it's true that some people are willingly sacrificing their privacy for the sake of convenience, having a physical barrier between you and your neighbors is still important. In some cases, it's even mandated by local regulations.
Plus, there are the practical considerations: keeping wildlife away from your property and creating a perimeter that children know not to cross. A fence can help provide these things as well.
So if you're thinking about having a fence installed, Lakewood Fence Company is here to help. We offer a wide range of styles and materials to suit any budget, and our experienced team will do a professional job.
We look forward to helping you create the perfect fence for your home. Call Lakewood Fence Company by dialing (720) 743-6728.