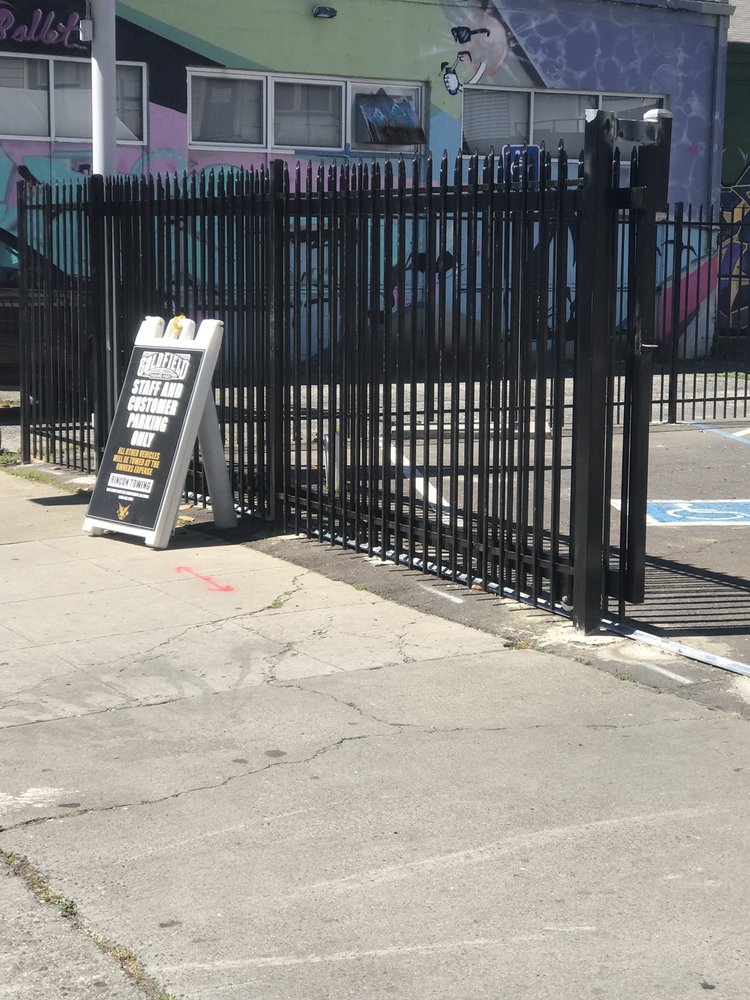 Shockingly, Lakewood Fence Company installs and repairs electric gates.
Okay bad joke. But we do.
Whenever you need an electric gate installed for your home or business, you can count on Lakewood Fence Company. Our experienced professionals know how to properly install electric gates for maximum security and convenience. We also provide repair services for existing electric gates, so you don't have to worry about your gate malfunctioning when you need it the most.
No matter what type of electric gate system you are looking for, our experienced technicians have the knowledge and skills to install it correctly. We offer a wide selection of electric gates for both residential and commercial applications. From small swing gates to large sliding gates, we can provide you with a system that will fit your unique needs.
If you are looking for added security features such as keypads or remotes, we can install those too. We also provide electric gate operators and accessories such as sensors, lights, and alarms to further enhance the security of your gate system.
For complete peace of mind when it comes to electric gates, Lakewood Fence Company is your go-to source for installation and repair services. Contact us today for a free consultation and estimate. We look forward to helping you with all your electric gate needs.
We install each with professional precision and guarantee our work. Contact us today at (720) 743-6728  for a free estimate and to learn more about the electric gate installation or repair services in Lakewood, CO that we offer. 
Types of Electric Gates
There are four main types of electric gates and we know them all.
First we have the linear ram module. 
This might be the most popular option. It operates by extending an arm outward–with a worm or a screw jack–to open and pull the gate back in when it's time to close. The linear ram module is a great option for both residential and commercial applications.
Next, we underground motor gates.
These are good for clients who don't like the idea of guests seeing the motor. It's discreet and effective.
Third, we have the slide gate motors. 
Slide gates are perfect for people who want to control access to their property but don't need anything too large or ornate. Sliding gates use a cog and teeth function to open the gate. The motor sits beneath the tracks, so it won't be in plain sight. 
Finally, there are articulated arms.
If you have a smaller gate or one with large pillars, an articulated arm motor is likely your best option for an automatic opener. Unlike a ram motor, which has a linear arm, the articulated arm motor uses a hinged arm that can wrap around wider objects. This makes it much easier to open and close gates with large pillars without having to worry about damage.
Other styles include cantilever, vertical lift, bi-folding, and the barrier arm gate.
We look forward to hearing from you! 
Lakewood fence Company also offer other gates services including driveway gates, gate installation and more fencing services.
Our team of skilled technicians are committed to providing quality service, so you can rest easy knowing that when you choose Lakewood Fence Company for your electric gate needs, you're getting the best installation and repair services available.
Call us today by dialing (720) 743-6728.