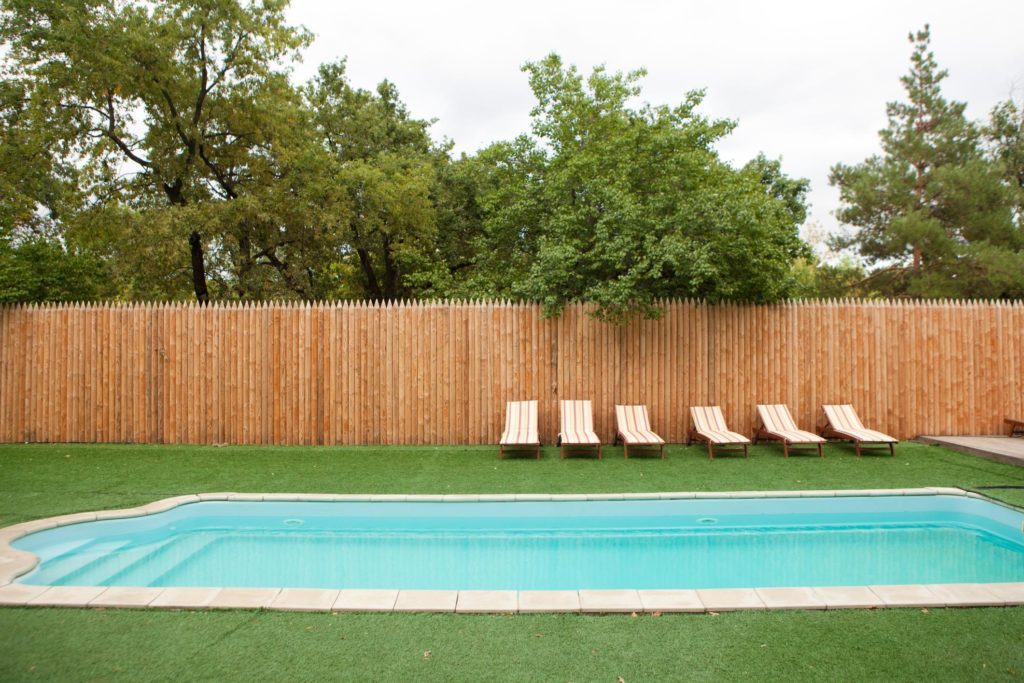 If you live in Jefferson County and need a privacy fence, look no further than Lakewood Fence Company. We'll work with you to build or repair any size or type of wood privacy fence imaginable, including vertical board fencing and lattice top fencing. Plus, all of our fences are made from high-quality materials like cedar, pine, redwood, or other kinds of wood (you choose) for lasting results.
Just give us a call today at (720) 743-6728 for more information about our private fence services in Lakewood, CO.
Make Your Property a Secure, Warm, Fuzzy Place
Not only does a privacy fence give you security from people looking in from the street, but it also creates an inviting and intimate space for your family to gather and relax. At Lakewood Fence Company, we take pride in our workmanship and customer service. With us as your contractor, you can be sure that you'll love the final product. Plus, we offer maintenance and repair services if needed down the road.
Why Choose A Privacy Fence?
A privacy fence from Lakewood Fence Company is great for the enclosure of:
Patios and decks

Backyards/front lawns

Swimming pools

Gardens
A privacy fence doesn't need to make your home look like a jail. When done correctly, it can actually increase the value and curb appeal of your property.
Lakewood Fence Company has skilled designers that will work with you to ensure that your fence is both aesthetically pleasing and functional.
How High Should A Privacy Fence Be?
As a general rule, we recommend that a privacy fence be at least six feet high to provide adequate security and privacy for most homeowners. However, if you have specific concerns or needs that require a higher fence, don't hesitate to let us know. We have extensive experience in designing and building custom privacy fences to meet the individual needs of our clients.
The Privacy Fence–Making Your Home an Oasis
Although a privacy fence does make the homeowner feel more secluded, it is not an introvert's dream. A privacy fence can still be the perfect place to host outdoor gatherings with family and friends while also providing security from prying eyes or passersby. With a Lakewood Fence Company privacy fence, you won't have to worry about anyone spying on you while you're enjoying your backyard oasis.
A Privacy Fence You'll Love
Unsure about what type of privacy fence you need for your home? reach out to us today, and we will be more than happy to help. At Lakewood Fence Company, customer satisfaction is our number one priority. We'll work with you every step of the way to ensure that you are getting exactly what you want and need out of your new fence. Not only that, but we also offer maintenance and repair services down the road in case anything goes wrong.
We'll also give you tips for taking care of your fence, so you can enjoy it for years to come.
Our company also offers other fencing services like residential fencing, commercial fencing and more.
Rest assured that for whatever reason you may need a privacy fence, we'll make certain that it's a fence you'll love. Get started today with just one phone call to Lakewood Fence Company, at (720) 743-6728.